Wapiti Tapered P.O. Cedar Shafts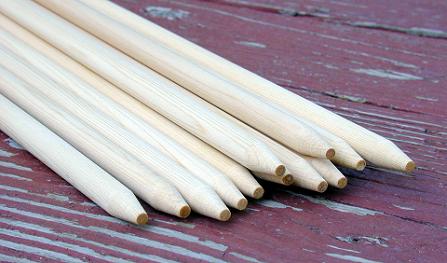 Wapiti Archery's goal is to make the best Port Orford Cedar shafts you have ever seen. These shafts are made from fire killed old growth Port Orford Cedar and are the finest tapered shaft on the market today. These shafts are not parallel shafts that have been tapered by hand; Wapiti puts a square stick in the machine and out comes a tapered shaft. A tapered shaft allows the arrow to pass through paradox with less lateral movement at the point end, making for faster arrow recovery and better flight characteristics. These are all Premium grade shafts, hand spined within 5 pounds, hand straightened, and grain weighed within 10 grains. Tapered the last 9" of the shaft down to 5/16" at the nock end and nock tapered. Both the 11/32" shafts and the 23/64" shafts will make an arrow of up to 31 and ½ inches B.O.P.
Wapiti Premium P.O. Cedar Tapered Shafts - $41.99 per dozen
Tapered P.O. Cedar Shafts – 45/50 Spine 11/32" - Dozen
Tapered P.O. Cedar Shafts 50/55 Spine 11/32 - Dozen
Tapered P.O. Cedar Shafts – 60/65 Spine 23/64" - Dozen
back order
Tapered P.O. Cedar Shafts – 65/70 Spine 23/64" - Dozen
back order

Surewood Shafts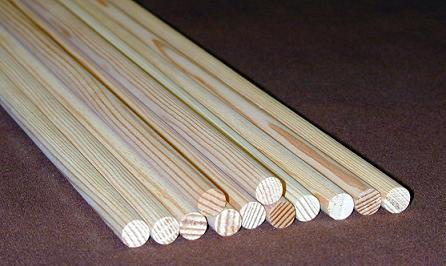 Surewood shafts are made from premium quality Douglas Fir harvested exclusively for arrows, with painstaking attention to detail from tree to shaft We believe these are the finest wood shafts you can buy, period. They stay straight and strong , are easy to work with, and they fly wonderfully too!; Surewood Shafts are what wood arrow shafting is supposed to be, with an excellent weight for North American game. Spine matched to within 5 pounds and weight matched within 10-15 grains. All shafts are 11/32 in diameter and are 32 inches long uncut.
Surewood Shafts - $42.99 per dozen.
NOTE: Additional shipping charges will apply to all buyers outside of the U.S.A.

Taper Tools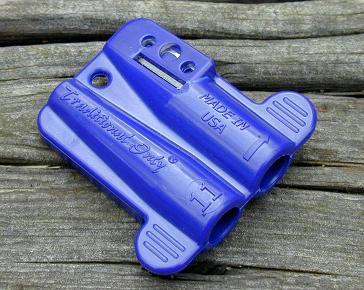 These are the best pocket taper tools we have ever used. Easily create precise point and nock tapers, a great choice for the home arrow builder. Available for 5/16, 11/32 and 23/64 inch shafting sizes. Made in the USA.
Grayling Fletching Jig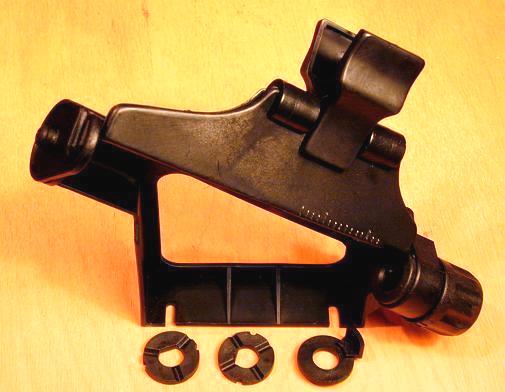 The Grayling Fletching Jig is one of the most versatile fletching jigs on the market. It will 3 fletch cock feather down or cock feather out, as well as 90 degree 4 fletch. This recently revised model has improved magnet adjustments for even better fletching alignment and a shaft indexer for virtually any arrow size. It will even handle crossbow bolts. Purchase complete, or use extra clamps to add versatility and speed to your arrow fletching.
Grayling Jig Complete Left Wing $34.99