Welcome

About Us

Firefly Bows

Arrow Building

Feathers & More

Carbon Arrows

Tusker
Broadheads

Zwickey Broadheads

Eclipse / Simmons Broadheads

VPA Woodsman
Broadheads

Magnus
Broadheads

Strings and Accessories

Quivers

Leather Goods

Points & More

Sharpening

Contact Us

Order

Photo Gallery


Eclipse Broadheads

Eclipse Broadheads
Accurate * Indestructible * Deadly

Triple layer point - the thickest in the industry.

Spot welded and copper brazed.

Cut on impact design for maximum penetration.

Slick Teflon coating is more durable than paint, reduces friction and eliminates glare.

Precise ferrule ensures easy, accurate mounting.

Convex blade is the most efficient type of cutting edge and has more steel up front where it's needed.
Unconditional Guarantee, bend or break it and Eclipse will replace it!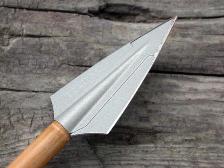 Specifications: 2 3/8 inches long and 1 3/16 inches wide (125 grains) or 1 5/16 inches wide (145 grains) with 11/32" steel glue on ferrule.
Eclipse 2 blade Broadheads 6 pack, 125 or 145 grains: $41.99

Eclipse 2 blade 145 Broadheads 6 pack



Simmons Shark Broadheads


Simmons Sharks have developed an enviable reputation for quick kills and easy recoveries. Simmons Sharks have superior flight characteristics stemming from less surface area, which allows the wide concave head to fly better than many narrower heads. The hooking effect of the concave edge doesn't allow blood vessels to roll and evade cutting, and uses less force to create a wider cut with little chance of glance off on severe angle hits. Great flight, huge wounds and profuse blood trails are the norm. Simmons Sharks truly are the "Arrowheads with an Attitude".

Simmons Tigershark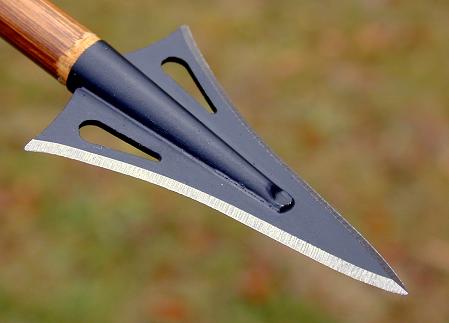 Simmons Tigershark specifications: 2 1/4 long by 1 9/16 wide, .050 main blade. Sold in packs of 3.


Simmons Interceptor Safari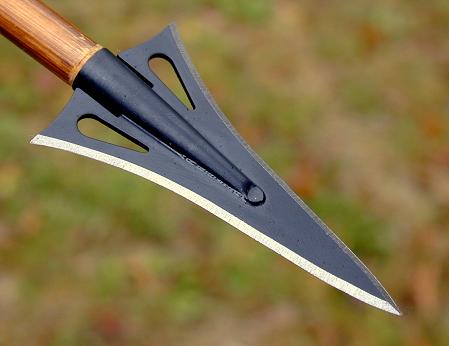 Simmons Interceptor/Safari specifications: 2 5/8" long by 1 9/16" wide, .050" main blade. Sold in packs of 3.
Simmons Interceptor screw in 190 grain vented 3 pack 38.99
Simmons Safari screw in 205 grain solid 3 pack 38.99
Simmons Treeshark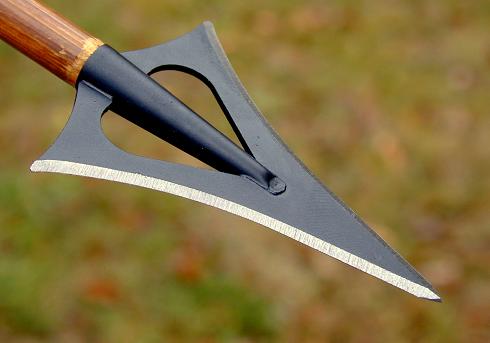 Simmons Treeshark specifications: 2 and 3/4" long by 2" wide, .050" main blade. Sold in packs of 3.

Simmons Landshark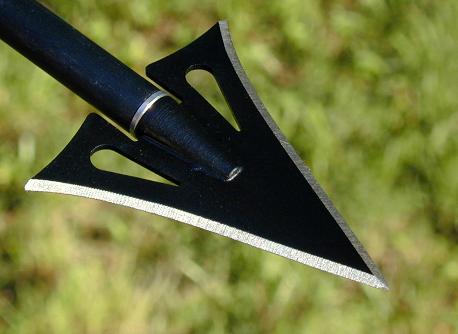 Simmons Landshark specifications: 1 7/8 long by 1 9/16 wide, .050 main blade. Sold in packs of 3.